You are a leader who desires support for the iconic version of yourself.
Are you ready to TRUST your choices?

Are you willing to TRUST your actions?

Are you excited about trusting new FEELINGS, on OLD patterns?

This club is for you if:
You already do a lot and want to manage it like a woman who has it all, efficiently.

You've experienced yourself as powerful, and want to push your edges for more!

You are here to make changes, disrupt the old paradigm and you know you are the woman for it

Your time is precious, you desire to live a bold liberated life, and you value support and community
Five things you'll get from joining Trust Club:
1. A vast sense of curiosity, and willingness to want more
2. You'll raise your self worth, you will trust that all is happening for you
3. You'll be the more iconic version of yourself, the version of you that is a relaxed leader, harmonious in your masculine and feminine energies
4. You will use strategy to avoid spinning your wheels with your ninja communication skills and newly sharpened decision making skills
5. A skill set for being a feminine leader and business woman who shows up, gets the job done with grace and then enjoys her life and having all her sh*t together
6. Getting out of your comfort zone using creativity and play based methods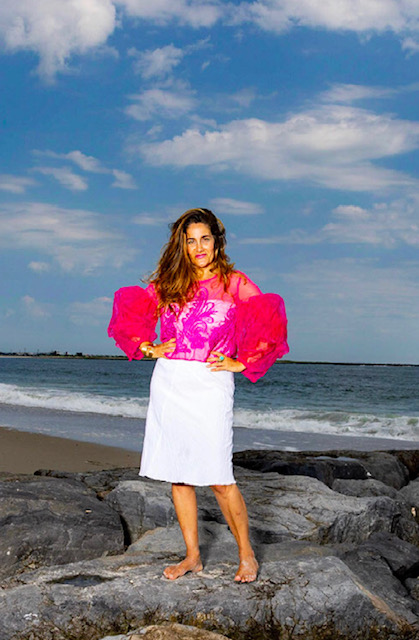 Results from past graduates:
Successful heart-based online businesses (coaches, consulting, self care-product businesses, private practice therapists, to name a few)

Fully enrolled online classes

Performing a one-woman show

A confident (money-making) art career

A life living in different exotic places

Leaving the corporate world to be a full-time entrepreneur and Mother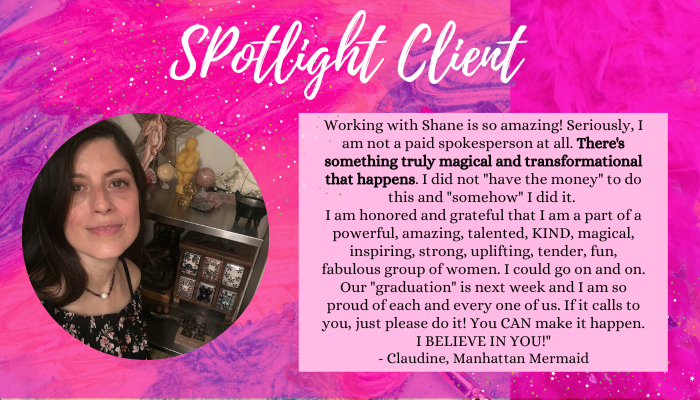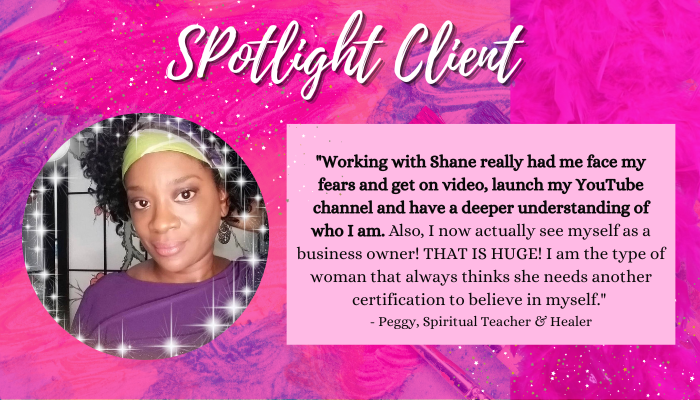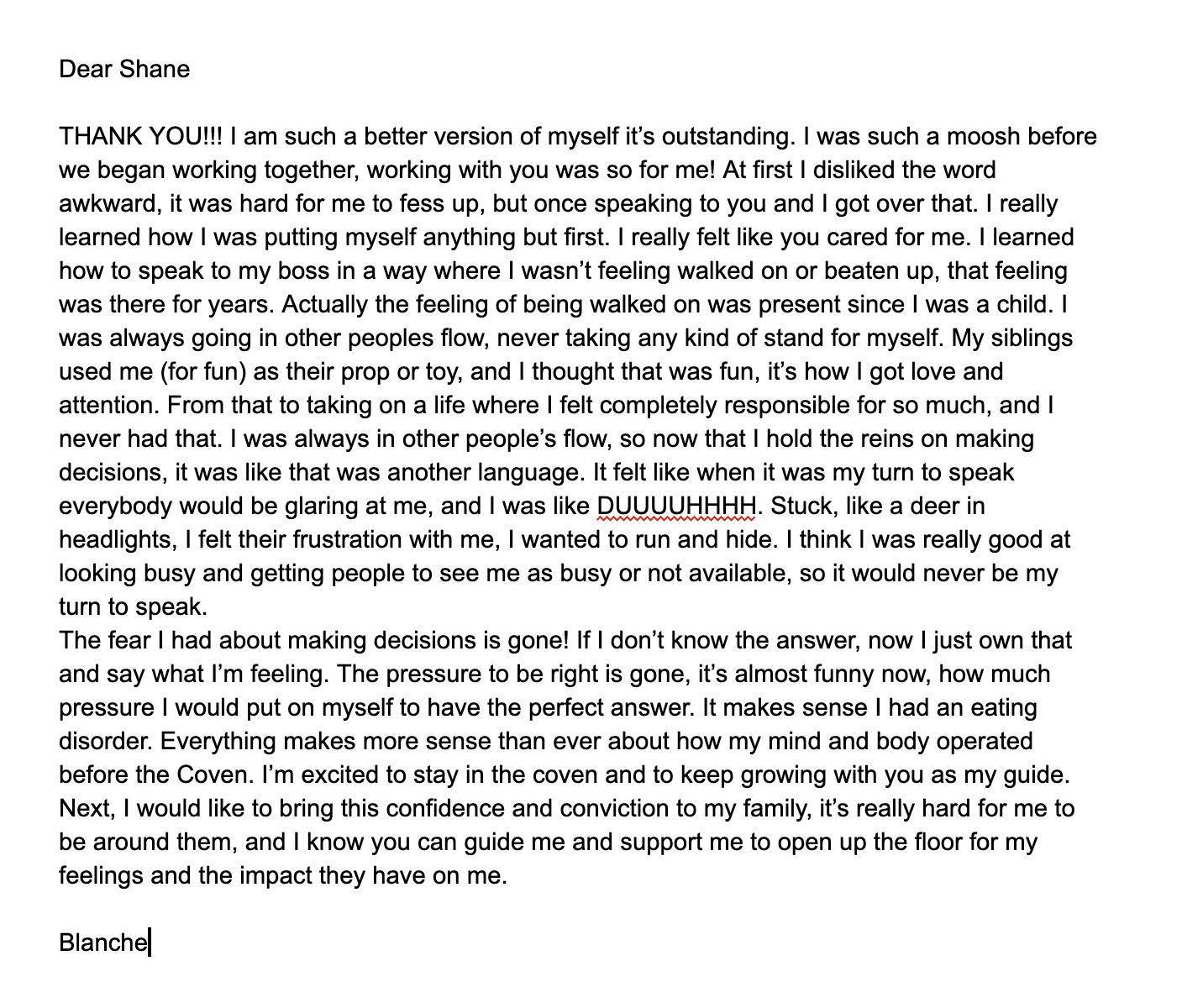 Benefits of Trust Club
TRUST is the actual elixir of success. This program deeply covers the practice of TRUST
It is the secret elixir of the most successful


Your self worth will SURGE, and you won't take the same bull shit you have for years
You'll have IRT (in real-time) tools that have you being assertive and not avoiding important conversations
You'll dig into deeper truths into and get hacks to use hiding as a superpower
We dive into getting to know your inner parts to overcome

fears & resistance
Enchanting realistic action steps: What to do, and how to dance with the practical "what's next" and the inner self "now what?!"
Visible evidence of when you trust yourself, get activated in your body, mind, and spirit, your business, creativity, and love life and money all expand!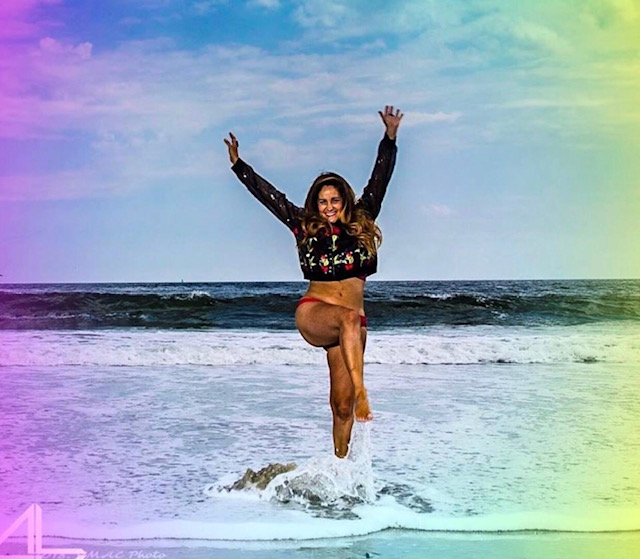 WHAT YOU GET IN TRUST CLUB
All modules in this Digital Academy -

This course is filled the most potent rituals, activations, and enchanted power processes to help you live in your star leadership quality self and, bring your unique creativity into life. You have lifetime access to these enchanted modules even as they get updated with new material!
LIVE Sacred Session Group meets

- You have sacred sessions once a week.


Group Immersion - We have sacred time to celebrate our wins, discard the shit, and take in-the-moment challenges, that lead to direct breakthroughs. Shane hosts hot seats that heighten visibility and hold you accountable and get you attention and feedback on your project.
Accelerator sessions with Shane - You will meet with Shane and your duet Sister to do accelerated inner work and get finite details of your project and progress. You have options to upgrade and add sessions as needed.
Duet Sister Calls - You get and give support with your duet sister weekly. Accountability is the elixer of success to sustainability.
You'll use duet sister guidelines, and co-work to get shit done during this time.

The Enchantress Hotline

- A private and active space to use all the power tools & practices amongst other enchantresses It's a direct hotline to sacred sisterhood and connection.
A private "Trust Club" Group Community

- This group is an equal part of you being in this club, showing up to share updates, ask questions, do the challenges and use the pussy power tools is pivotal to your success. Using the time in between sessions is HOW to show up to keep momentum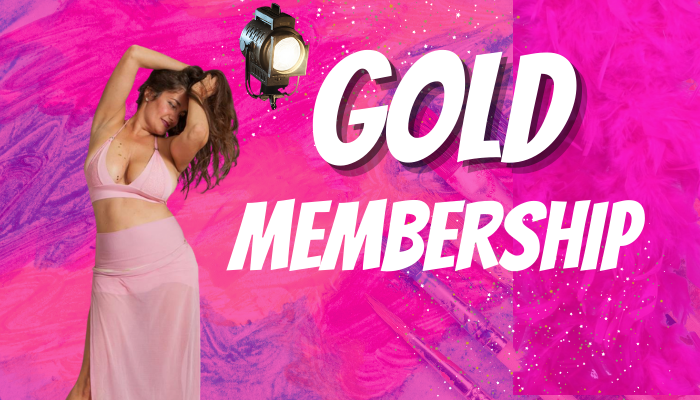 Gold Membership -
What's included in this 5-month program:
12-week Trust Club module trainings

4x Group Coaching Calls per month

4 private 1:1 Sessions

Get set up and meet with your duet sister

A Private Trust Club Group Community

A Group Enchantress Hotline

**VIP private experience for Gold Membership Pay In Full

Your Instructor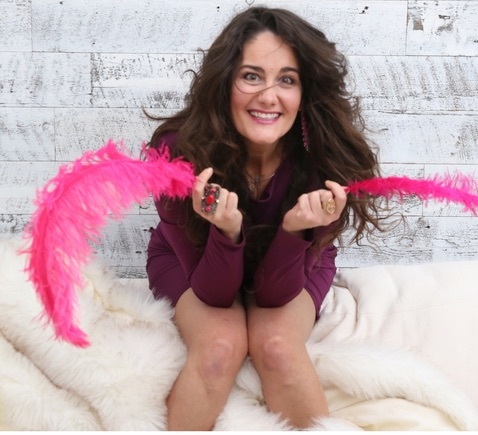 Enchantress Shane is a spiritual teacher, behaviorist, community leader, educator and guide sensitive folks who love to learn and mindfuck, Her mission is to guide people who know they must get out of their comfort zone, without self sabotaging, second guessing, or avoiding the thing all together (relationships, communication, creativity, business) She coaches privately, in groups, at retreats, workshops and conferences. She guides people to feel safe being seen in their intimacy, passions, and creativity.
Shane lives her life committed fully to her own self development and on her personal edge, she lives in The Rockaways with her dog Cooper.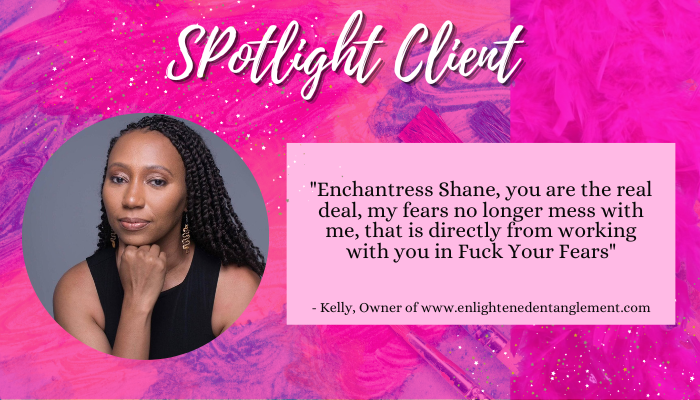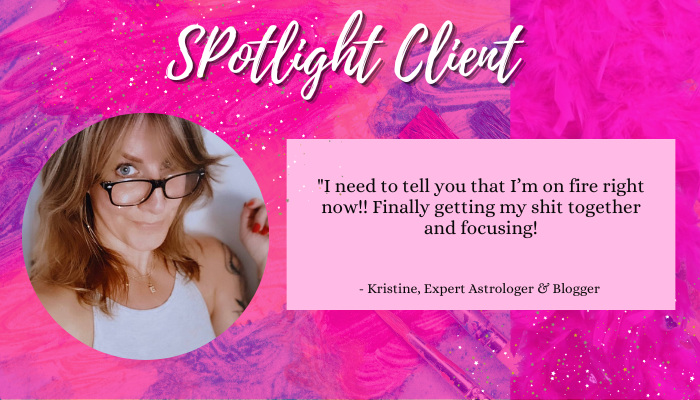 Shane's Sacred Agreement With You
I commit to show the fuck up for you. I commit to hearing about what your passionate about and guide you to live into your purpose and your unique potential. I am here to hold space for your fears and help you fuck them in a way that is so sneaky that it's painless. I naturally see you in your greatness, and I'm here to guide you to self actualize through your purpose project, using the ten commandments of fucking your fears success system, so you can have a living product, service, project or offer living in the world that authentically represents you, and people benefit from it.
This accelerator style club, is here to help you stop fucking around and to surprise yourself with breakthroughs, relaxation and getting shit done!

I declare that after you begin trust club, you will find yourself in amazement of what's possible, and you will have something living and breathing in the world that will prove to your inner critic that you have your shit together.
Powerful benefits from this work extend far beyond this club itself.

Claim the space for YOUR IDEA to live. YOU, Your dreams, creativity and talents DESERVE to be liberated!
This is why I am offering deep, holy, transformation now. This is the most powerful time to receive love and guidance on your trusted path.

I am 100% committed to your RESULTS.
Enchantresses to the main stage, please...

Love,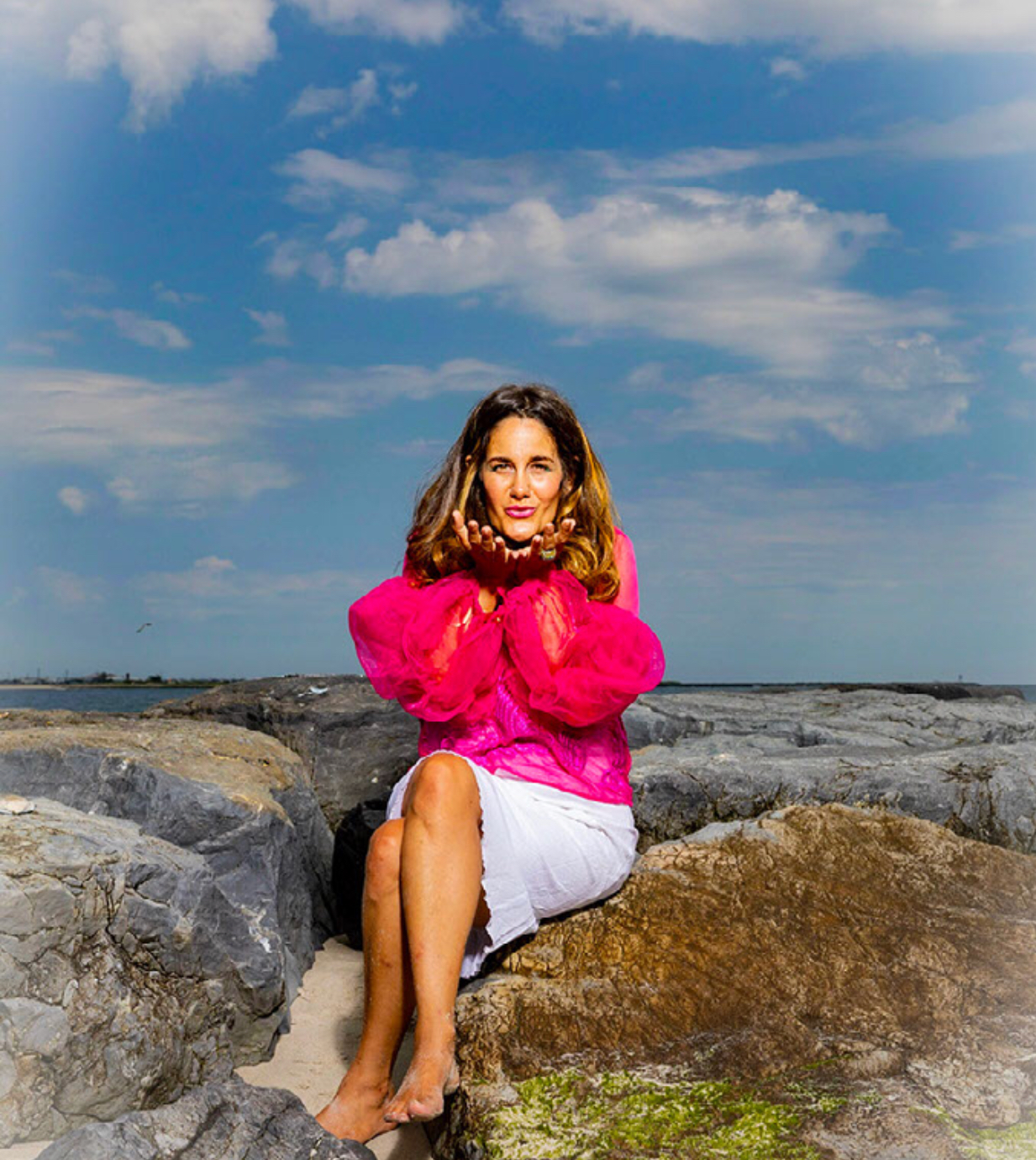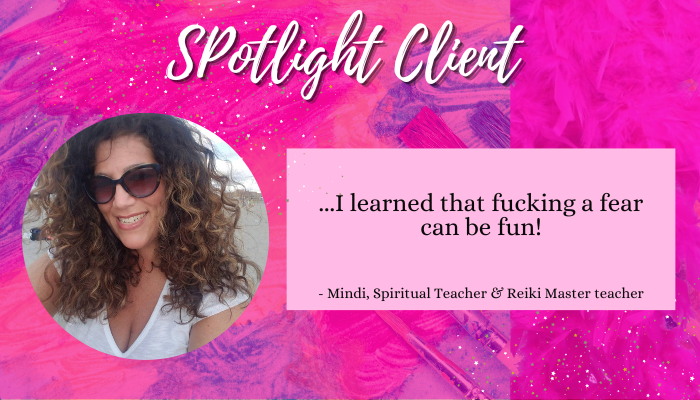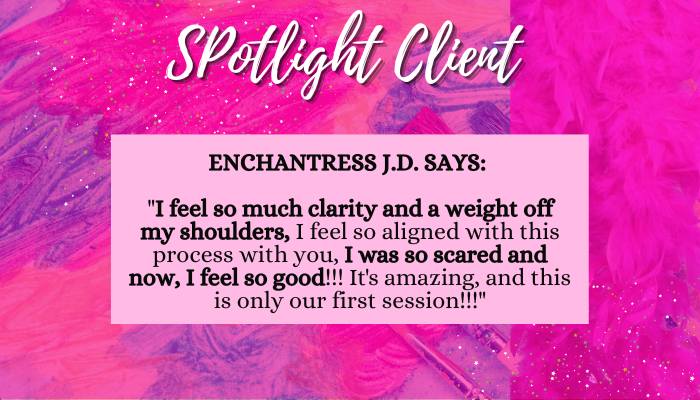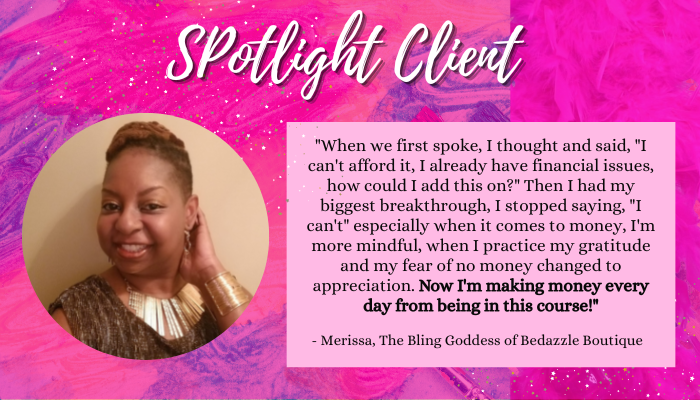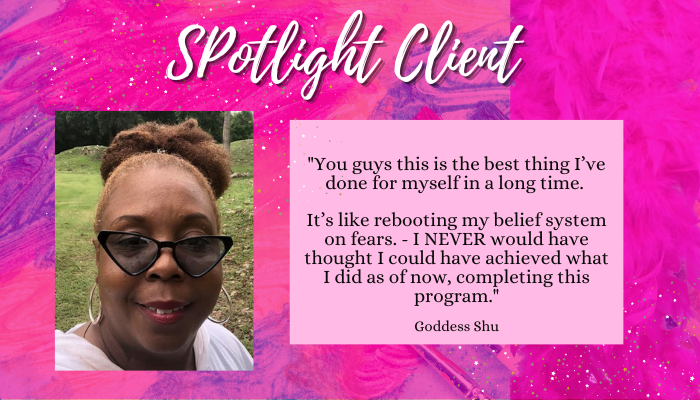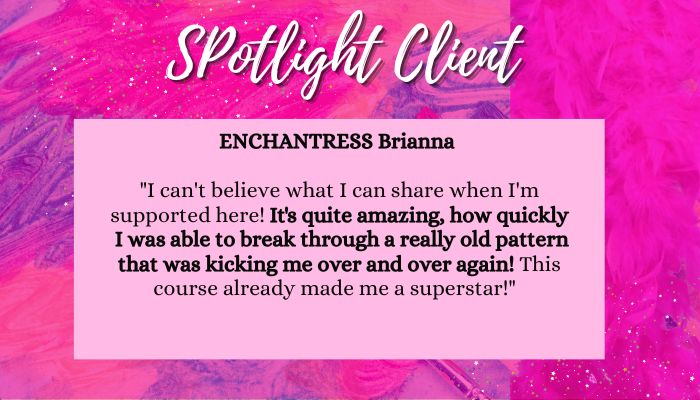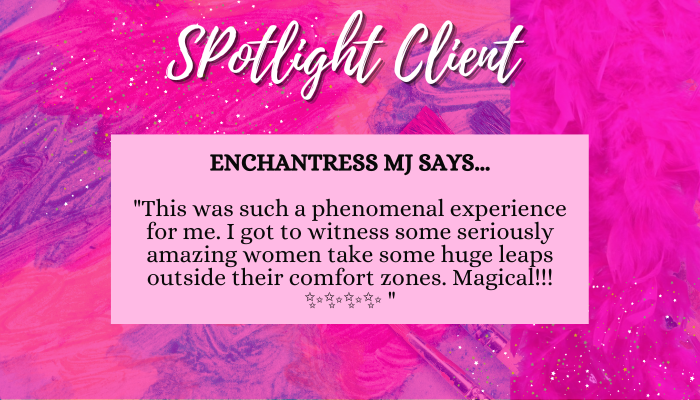 Frequently Asked Questions
How long do I have access to Trust Club Modules?
How does lifetime access sound? After enrolling, you have unlimited access to this course for as long as you like - across any and all devices you own.
What if I am unhappy with the club?
We would never want you to be unhappy! If you are unsatisfied with your purchase, contact us in the first 7 days and we will give you a 80% refund. All deposits are non-refundable. This is a group program, your presence matters, if you feel this is not a good fit, you will have a conversation with Shane, to work through any resistance, sometimes fear and self-doubt can blind the hope and possibility that you felt when you said YES!
What if I want to upgrade mid month?
Upgrades and re-enrollments happen at the beginning of the month to keep the sanctity of the group. As soon as your interested in upgrading, you can let Shane or client services know, so you can get your private deep dive sessions on the calendar ASAP.