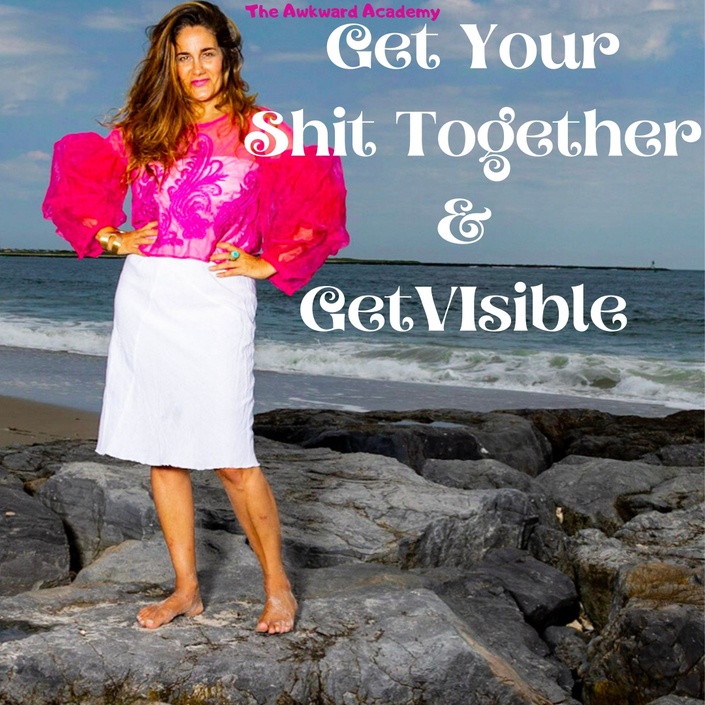 Get Your Shit Together & Get Visible
It's time to show up and have pieces in place to be a sustainable feminine business
Enroll in Course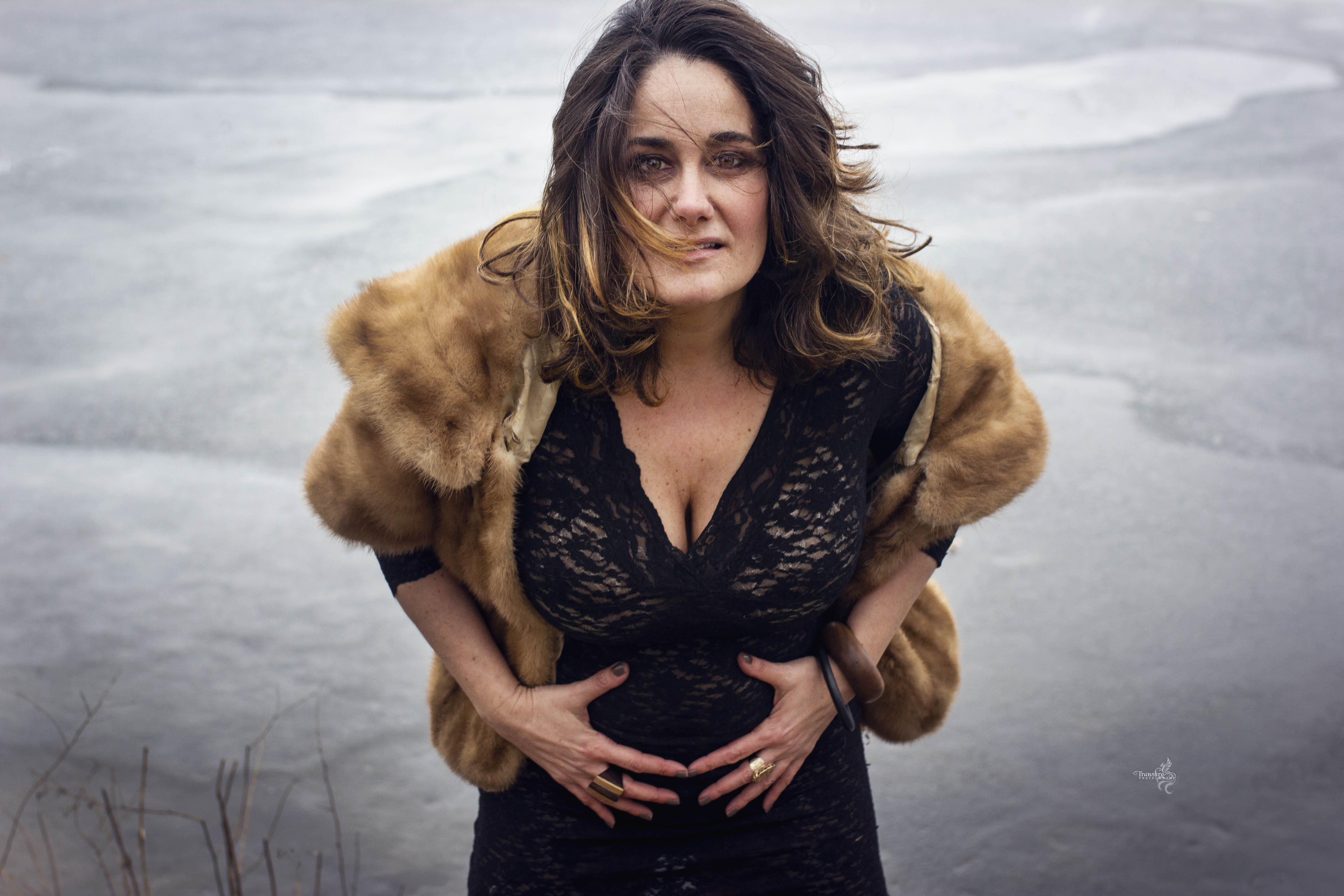 If you've landed here, it's time. It's time for you to step on to the stage of life with presence and power in your own reality to be in service to others. Shane's background as a behaviorist and working with the most needy of populations, has her leading with compassion and wisdom that has the capacity to change your life so you feel safe being seen. Seen in your silly, quirky, natural, sad, dark, playful and most authentic self.
When people can relate to you, when they can understand how you can help them, and help them solve their big problem, you get:
Success

Money

Recognition
So many passion projects and businesses are clouded up by not having clear talking points, no clear path for perspective clients and your own insecurities. SO MANY female entrepreneurs hide in plain sight, and never FEEL good about being visible and selling and offering what they CARE ABOUT SO MUCH!
WELCOME~ I am here to guide you towards your own greatness. I take a stand for your Divine gifts, and for you stepping into your most confident self, so your Divine project, art and business can serve to help others. It great you have a dream and are making it come true, not it's time for others to see it, buy it and take interest
If you are making plans to get it together and keep getting stuck, I understand. If you know that there are powers you have beyond therapy and typical coaching, welcome. If it's GO TIME in your work in this world, I'm your jam. ESPECIALLY if you are ready to launch next month or right now! The fear energy is energy to use to fuel your launch.
We work together to embody your true ALIVENESS and your true authentic essence, that is screaming to get out! You will fuck your fears, (it may feel great, or it might be tough.) All women have access to wisdom, joy and depth. The truth you will find out is; it's easier to be authentic than to be "professional."
Not all women are ready to embody their natural confident and magical powers. These are not woo woo magical powers, these are proven methods to grow your muscles of trusting yourself in ALL situations, break through any limiting beliefs, embody your femininity, stay grounded in your masculinity and own your feelings so you are never wrong again, only experimenting.
Are you all in? Are you ready to take your business/art/idea on the stage for the world to see? Take a breath, and really ask yourself. (Stop reading and all, and do it.)
Enchantress Shane works intuitively with a variety of tools to unlock blocks so you can live with radical self expression! What does your fully embodied self-expressed Enchantress even look like? How will you feel when you are truly empowered and step on to your daily stage of life? I invite you into dream big, playing big and becoming wild with your unique self expression! Are you ready? Now is the time!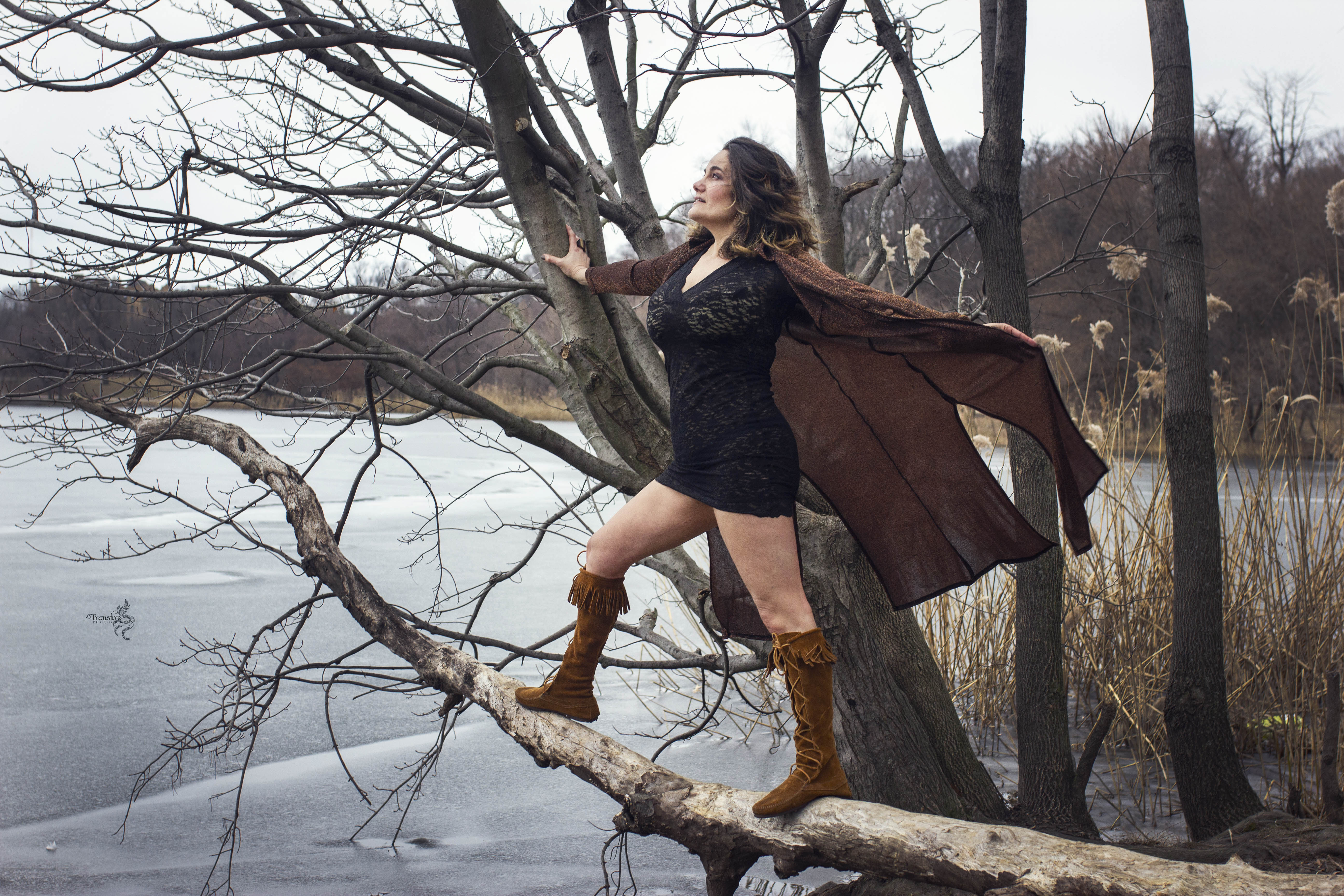 What do you get?
You get Enchantress Shane all up in your life!
Super-star Package: $1800
4 one on one Weekly Coaching Sessions to work on your mission, messaging, presence and Packages so you feel totally empowered have a clear path for new clients to walk on

LIVE Interview on my main page via Zoom - Shared on Youtube and Public Figure page (5.9k)

Sent in one weekly newsletter (1.5k)

Pre-Interview Prep Online Course (value $888)

Let's Launch: $850
Interview on IG (10.1k) shared on story

Interview on Enchantress Shane (Facebook Public Figure page) (5.9k)

Above Interview shared on my personal Facebook pages (10k total)

Interview Shared in Relational Embodied Intimacy (900+) or The Awkward Enchanted Coven (650+)

Pre-Interview Prep Online Course and 30min Pre-Interview with Me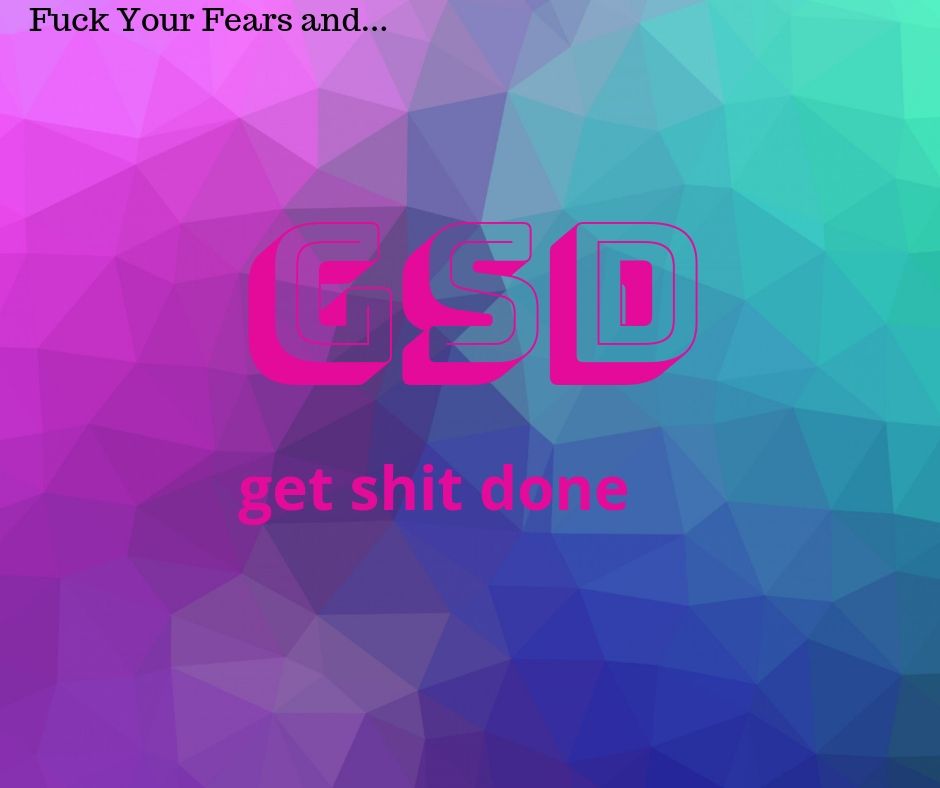 Are you ready to be done with:
Hiding in all your expert hider ways

Staying small in a big ass ocean

Being busy and fragmented

Not knowing which action step will have the biggest impact

Watching other Goddesses rock shit and wonder how do they do it?

Feeling uncomfortable in being seen, and heard, and done with limiting ideas that you are boring? And nobody wants your stuff?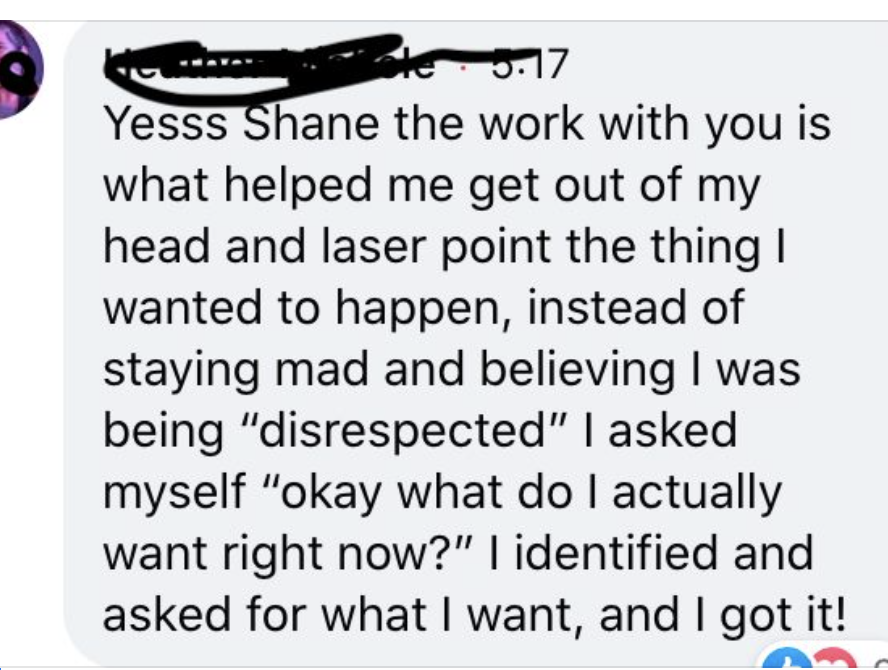 Michelle K. - You're the reason I upgraded my programs to do all the new things, they are your ideas and my whole business has upgraded!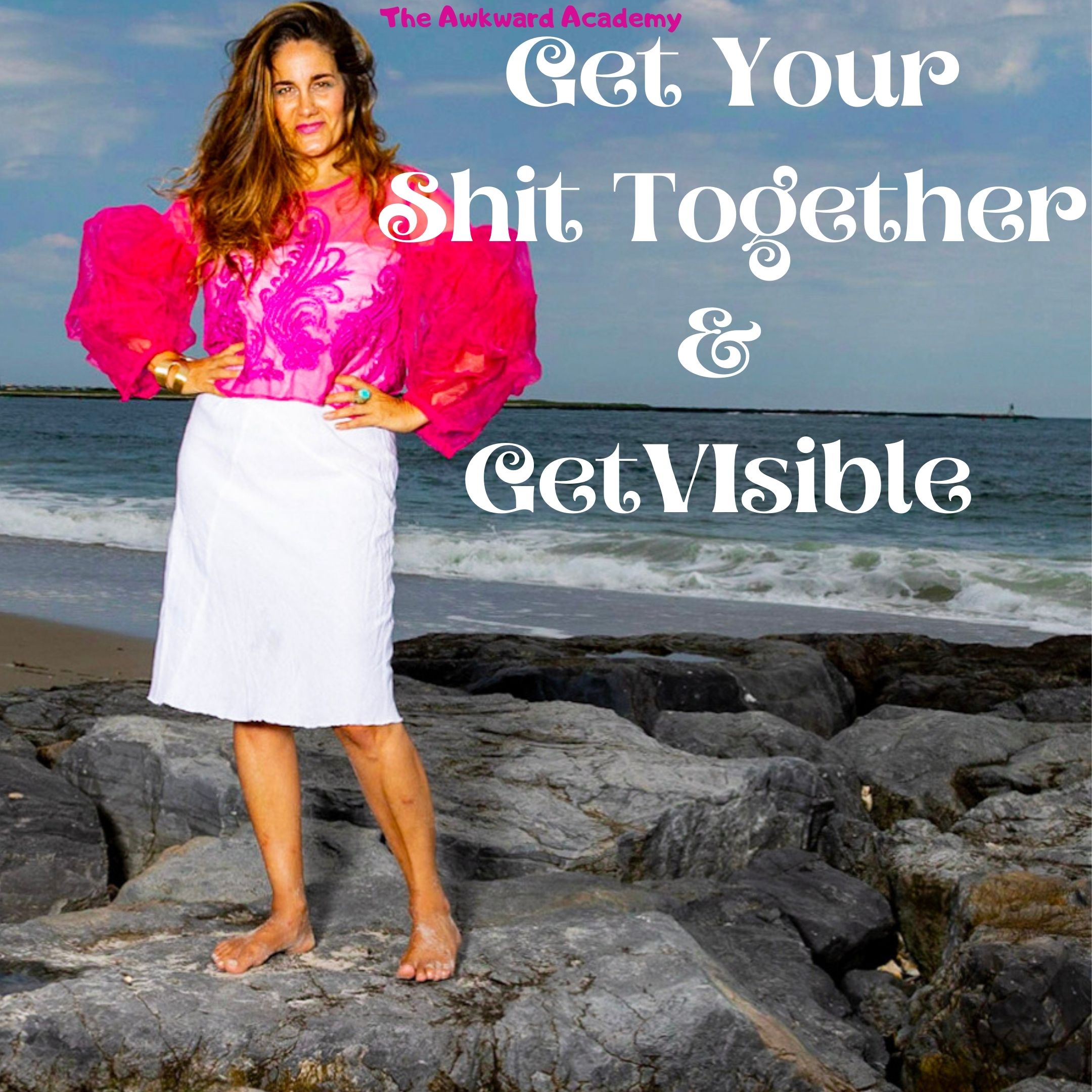 Who is this program for?
The enchantress has has taken massive action already

A woman who has spent time, money and energy and needs support in being visible and feeling good about it

The enchantress who. has most of the parts together and needs the project or idea to be whole

The woman who knows she has been expertly hiding and wants to come out of the awkward closet

The Enchantress who knows the value of support and investing in her success

The Goddess who has her Divine idea out there and it has moving parts

The woman who is ready to play, and integrate feminine principals into her life of being of service to helping others

The woman that is an over-thinker and can get stuck in getting ready to get ready mode
Who is this NOT for?
The woman who does not like being called Goddess

The woman who is only thinking action and linear producing

The woman who fights for limitations and sees the glass as half empty

The woman who cannot put her self first

The woman who needs a tremendous amount of hand holding and dragging towards the finish line

The woman who recoils as profanity
What does a turbo booster program look like?
Lots of weird quirky practices to guide you to be present

Brainstorming and creating to fill the gaps of hiding (getting group engagement, getting ideal attention on social media)


Cultivating your most powerful authentic traits to your audience

Getting interviewed by Shane to be share on her networks (influencer promotions)


WELL prepared to show up on podcasts and other publications with total trust in your self to be real

Accountability to show up daily for yourself and use the enchanted challenges to amp up your daily edge

Visibility calendar that feels effortless

Fun marketing ideas for your community/groups to support your visibility in service to the larger audience
Your Instructor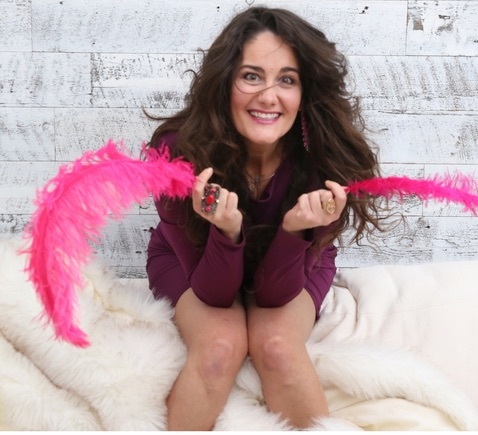 Enchantress Shane is a spiritual teacher, behaviorist, community leader, educator and guide for women and men who need support, coping skills and mindset shifts to life can be lived with more ease, empowerment and connection. She coaches women and men privately, in groups, at retreats, workshops and conferences. Shane knows that the masculine and feminine wounding that is part of this society's programming, can be temporary and is passionate about supporting those that are willing to work with their shadows. She guides people to feel safe being seen in their intimacy, passions, and creativity. To reach out to Shane and her team email: [email protected]
Course Curriculum
Have a freebee to offer that is FUCKING AMAZING
Available in days
days after you enroll
Frequently Asked Questions
When does the course start and finish?
The course starts at your first scheduled session. Baring any vacations that you or Shane have, it goes for one month, you keep all the materials you've received forever.
How long do I have access to the course?
How does lifetime access sound? After enrolling, you have unlimited access to this course for as long as you like - across any and all devices you own, this includes the recordings, meditations, promo calendars etc.
Policies and procedures

I want you to be familiar with the structure of Enchanted Embodiment so that our time together is positive, productive and energized. Please read these very carefully so that there are no misunderstandings later on.
Our time together
Our time together will help you discover things about yourself that will blow your mind and move you forward in life with JOY! As well as give you the support to reach your goals. This type of transformation can be a joyful, fulfilling, and a lifelong journey.
Confidentiality
I recognize that you may share the following: sensitive family details, past family challenges, future plans, business affairs, financial information, job information, goals, personal information and other important information. I will not, at any time, either directly or indirectly, use any information for my own benefit, disclose, or communicate, in any manner, any information to any third party.
Prior to Sacred Sessions (video or in person)
• Please call from a quiet place to concentrate on our work together

• Try not to eat or do anything else during our sessions. You won't get as much value.

• Please be on time. If you are late, let me and the group know ASAP, and I will be present for when you arrive. It's your responsibility to show up, and keep me posted. It's YOUR time to spend.

Be available to be relaxed or stand up and move, or take immediate action during the session.
Between sessions:
It is normal to have questions and concerns between sessions. My intention with all of our work is to have you become more and more self-generating in understanding and in your
family thriving. We will be using VOXER. Feel free to use it as much as you need and desire. I will listen when I am present. Use it unapologetically.
Appointments
When you get your appointment dates and times, immediately add them to you planner, outlook, iphone/android, calendars, hang it up on your refrigerator etc. Make sure these dates are a priority for you. You will receive an appointment reminder 24 hours prior to your appointment. This is the only reminder you receive.
Vacation and travel
Please also let me know if you plan to be away for an extended period of time, and not be able to keep your calls. If you know ahead of time, and we reschedule ahead of time, you will not lose your call. If I am traveling and unable to keep your session I will
let you know, otherwise if I am traveling for business your phone session will still happen.
Schedule changes: I want the very best experience for you. Please try not to reschedule your appointment. If an extremely unusual situation occurs and you need to reschedule, please give me a lot of advance notice. As with any professional service business, the session will not be rescheduled if missed without a 24-hour notice. If you arrive later than the scheduled time, the session will still end at the originally designated finish time, as I have clients scheduled before and after your session. If you do not call at the scheduled time,
I will hold the session time open for 15 minutes; after 15 minutes, and I don't hear from you. I will assume that you are unable to make the call. This policy allows me to use my time efficiently to better serve all my clients. If you experience a true emergency, we will work around it. The goal is to have a mutually respectful working relationship.
Payment
You are responsible for the payment agreement. If you've chosen to pay monthly, your payment will be automatically charged. If your payment is late because of any reason, you will be charged $50.00. If your payment plan is via paypal, you will get a gentle reminder from the Enchanted team to remind you. There is a three day buffer, after 3 days the late fee is assessed.
Ethics and Refund Policy
Your personal satisfaction is important to me. If, for any reason, you are not completely satisfied with your coaching program, we will have a conversation to work through any resistance that may be influencing your thinking to discontinue. If this is a group program, I will remind you, your presence matters and leaving the group has an impact, and you will have to share with the group your reasons for leaving.
All deposits are non-refundable unless spoken about differently

A 50% refund will be issued if you wish to cancel your coaching program after the first coaching session.


No refunds will be issued after the second coaching session.

If this is NOT working out for you or Shane, and you have a conversation, and come to the agreement that this is not a successful or healthy working relationship, depending on where you are in payments you will no longer be responsible for the remainder of the balance. IF you are on a payment plan or have paid in full. Shane and her. team will figure out how much each session is to calculate your refund or moneys owed. Customer service is a priority regardless of the relationship.
Testimonials
I ask my clients to share their Experiences and gains in written and video testimonials, and VISIBILITY is a main part of this program, so this is more about gratitude, and helping others get this work, if it's a good fit. Testimonials are an opportunity for you to truly understand and appreciate how far you have come—and, of course, to share your experiences so potential clients can learn more about my coaching. To respect different clients' desires for publicity and/or confidentiality, I will give you the option of sharing testimonials under your full name, first name and last initial, first name only, or initials only.
Referrals. For anyone you refer to Enchantress Shane, and they sign up, you receive cash, gifts, and gratitude!.
Based on your preference, you will receive that in full at the time of agreement or at the end of his/her work
Welcome through the pink door!